5 Home Remodeling Projects for Your Well-Being
Source: Unsplash
If you're aiming to live a healthier lifestyle, you've probably already cleaned up your diet, signed up for a gym membership, and started going to bed earlier. But have you considered how the features within your home could actually make an impact on your health?
Health is about more than what you put in your body or how many hours you spend on the treadmill; your living conditions also have a huge influence on your overall health. If you want to feel your best, it might be time to make some changes around the house. These remodeling projects courtesy of Situational Awareness Concepts can help you cultivate a healthier environment at home.
Before You Begin

Getting started on renovations can be exciting, but it's important to know which improvements will make the most sense, especially if you intend to sell the property down the road. There are many resources available online that explain which improvements can boost the value of your home and which will actually do harm when you put it on the market. So, do your research and focus on the projects that will help boost your property's value and your health.
Lead Paint Removal

If you live in an older home, lead paint is a major concern, and it could pose a serious threat to your family's health. Most homeowners should take the time to test for lead paint — it's a simple DIY process. It's also possible to remove lead paint on your own with the proper protective gear, but hiring professionals to handle it is far safer. Even if you don't plan to touch the paint on your walls, you should still be aware that lead could be lurking. To protect your family's safety while contractors carry on with other renovations, make sure that anyone you hire is EPA-certified so you can be certain that they will take the proper precautions.
Upgrade Bathrooms and Kitchen

Giving your bathrooms and kitchen a whole new look can make your entire home feel more modern, and you can incorporate fixtures and design choices that will support your health. For example, if you work long hours, consider installing a Jacuzzi or deeper bathtub in your bathroom so you can enjoy a relaxing soak at the end of the day. Alternatively, you can get creative and give your kitchen an eco-friendly feel. Start by cultivating a kitchen garden under LED lights, which is a fun project that will take your cooking skills to the next level. By creating a space to grow fresh herbs, your favorite dishes will taste even better.
Remove Carpeting

You may love the feel of fluffy carpeting under your feet, but if you have allergies, those sinus infections and headaches could be the result of household allergens hiding in your carpet. According to Sylvane, your carpets could be harboring pet dander, dust mites, pollen, and even insect bio-detritus. Tearing up your carpets and replacing them with hardwood floors could help kick those symptoms for good.
Low-Water Landscaping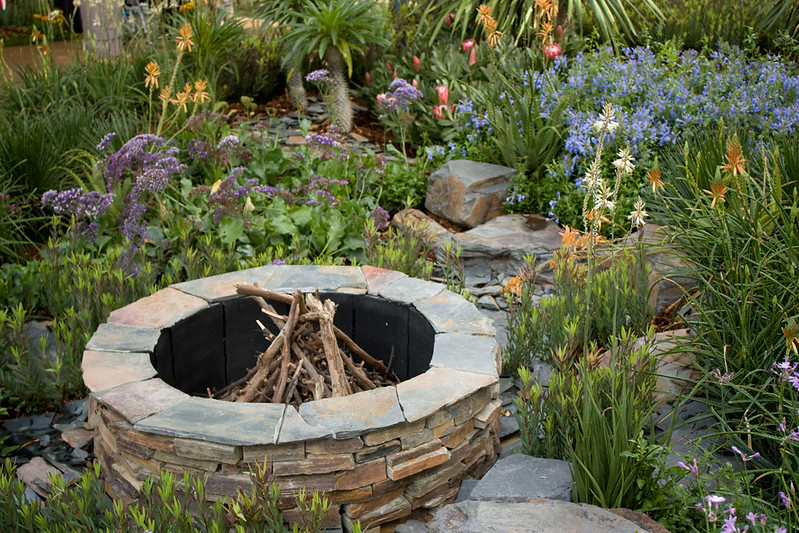 Surrounding your home with greenery can beautify your property and impress your guests. If you want to spruce up your front and backyard, but you want to make sustainable "green" choices that won't run up your water bill, use low-water landscaping strategies. Grounds Guyssuggests going with native plants, utilizing mulch to slow water evaporation, and minimizing the use of fertilizer that makes plants "thirstier."
Home Library

Every bookworm wants a home library where they can enjoy some peace and quiet while digging into their favorite novels. Turning a spare room into a library is easier than you might think. Start by building or installing bookshelves and organizing all of your books. Next, bring in some cozy furniture and throw pillows. Finally, take a few steps to soundproof the space — use heavy rugs and hang tapestries to absorb noise so you can read without disturbances.
Ideally, you want your home to be a place where you can feel safe, comfortable, and relaxed. But sometimes, different features and fixtures within our homes can actually hold us back from achieving optimal health. By upgrading certain rooms, installing new appliances, and keeping sustainability in mind while planning renovations, you can transform your home and your health.
Editor's note: Sheila Olsen is a fitness trainer and writer. You can visit her website at fitsheila.com and contact at info@fitsheila.com