How to Fit Healthy Choices Into Your Family's Busy Life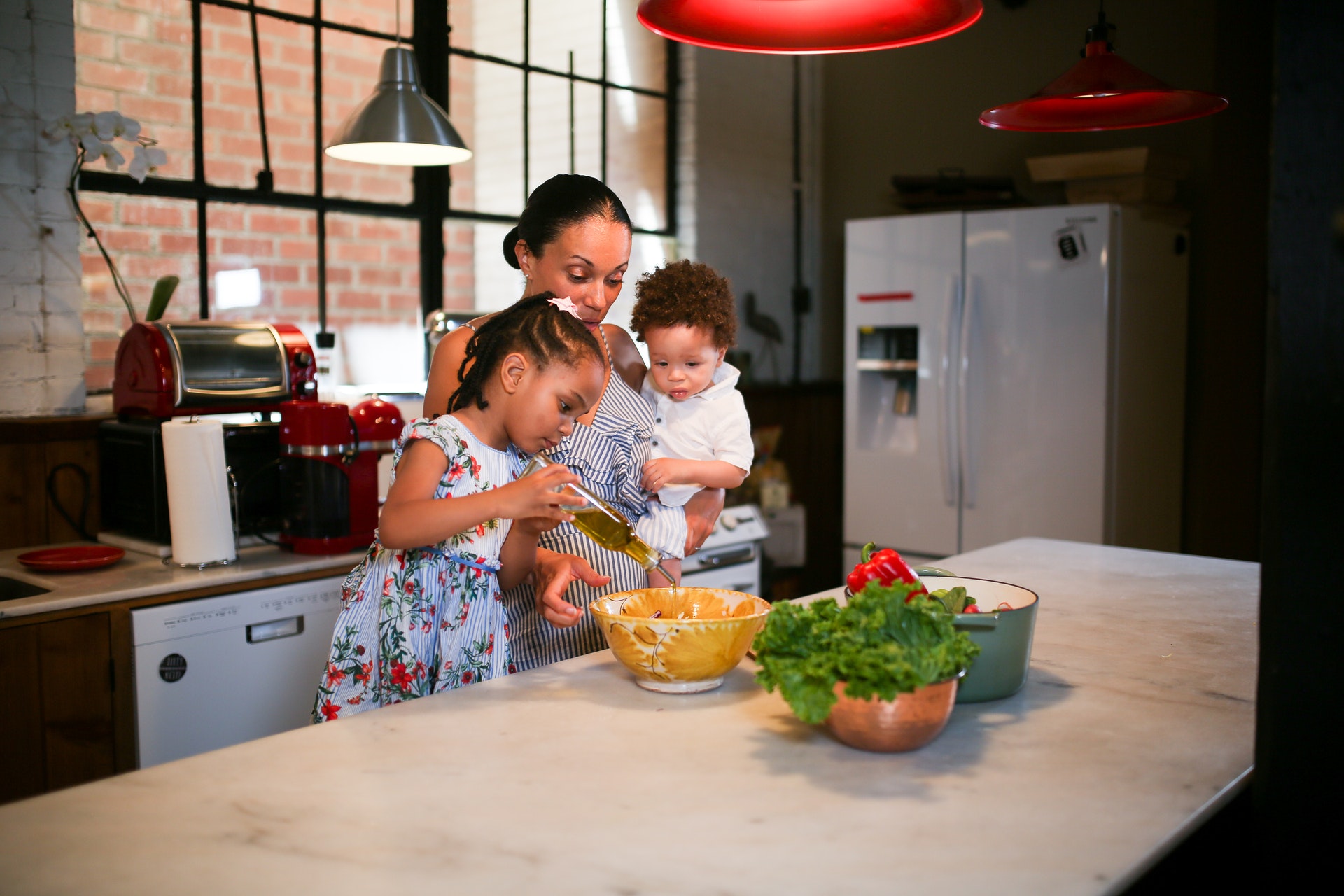 At Situational Wellness Concepts, we've seen the benefits of a healthy lifestyle first-hand. From more energy to less illness and disease, a healthy lifestyle truly is the foundation of a rich and full life. Yet living a healthy lifestyle can seem overwhelming and downright impossible, especially on top of everything else on your plate.
How are you supposed to find the time to cook healthy meals, exercise regularly, and get enough sleep when you have a family to raise and bills to pay? Unfortunately, there's no shortcut to good health. However, there are tips, tricks, and strategies you can use to fit healthy choices into your lifestyle no matter how busy you are.
Prep Ahead for Faster Family Meals
Meal prep is as complicated as you make it. Some people plan every meal and freeze ready-made dinners for the week ahead. Others chop a few veggies and pre-cook grains and proteins so the building blocks of healthy meals are ready to go. This works best with ingredients you can mix and match for different meals. Think roasted chicken, hard-boiled eggs, and all-purpose sauces and marinades.
Stay Hydrated the Natural Way
You pay a lot of attention to what you eat, but what about the way you hydrate? If you're waiting until you're thirsty to take a sip, you're already suffering effects of dehydration like low energy, muscle cramps, and impaired mental performance. But don't reach for soda, coffee, or sweetened drinks to quench your thirst! Drinking lots of water and eating water-rich fruits and vegetables is the best way to stay hydrated. To drink more water, infuse it with fresh fruit and herbs, keep a reusable water bottle handy.
Distilled water is another great option because it reduces the risk of waterborne diseases and chemicals, and it can also be purchased cheaply (or even made at home using a simple filter). The downside is that distilled water can have a flat taste to it, though the before-mentioned trick of infusing water with fresh fruit is a quick and easy fix.
Take Care of Your Skin from the Inside Out
Good nutrition and hydration habits have another perk: healthy, glowing skin without spending a fortune on skincare products. A healthy diet can even improve symptoms of skin conditions like eczema and psoriasis. Try adding more fresh fruits and vegetables, nuts, and healthy fats like those found in wild-caught fish to your diet to fight inflammation and improve skin health. Along with psoriasis treatments like UV therapy and oral and topical medications, a healthy diet and lifestyle can reduce the inflammation and itchiness that come with these skin conditions.
Turn Exercise Into a Family Routine
Not every family starts their day with farm chores. If your lifestyle makes it tough to find time for exercise, make exercise part of your lifestyle. What do we mean? Instead of trying to carve out time for exercise, integrate it into the things you already do. Replace after-dinner TV with a family walk, turn commercial breaks into fitness challenges, and bike to activities instead of piling into the car. Going shopping? Head to a mall where you can walk from store to store instead of driving. You can even turn kids' screen time into movement time with interactive games and activities.
Mind How Home Affects Your Health
We tend to focus on how diet and exercise impact our family's health — and for good reason — but don't discount the impact that your actual home can have on the family's wellness! Keeping things clean and reducing clutter can do wonders for creating a safe, positive environment, which in turn helps boost the immune system. So take care of problems as soon as they arise. For instance, any plumbing problems should be dealt with right away, before they have a chance to raise stress. Simply search a site like Angi for "plumbing near me" and compare prices and reviews to find the contractor that works best for you.
Another important factor in living your best life has to do with pushing yourself to achieve your hard-won goals. Especially if you're trying to set an example for your little ones, it's important to remember that we never stop learning. No matter how busy you are, there are online graduate school programs that can fit into any schedule.
Everyone deserves the benefits of a healthy lifestyle. Instead of letting your busy life get in the way of good health, make positive changes that fit into your routine. When you find ways to eat well and stay active that work for you and your family, you'll discover just how simple healthy living can be.
Editor's note: Sheila Olsen is a fitness trainer and writer. You can visit her website at fitsheila.com and contact at info@fitsheila.com
Situational Wellness Concepts offers fresh perspectives on making the right choices for your health and well-being. Please email any comments or questions to Brad at contact@situationalwellness.com.