Self-Improvement 101: Living Your Best Life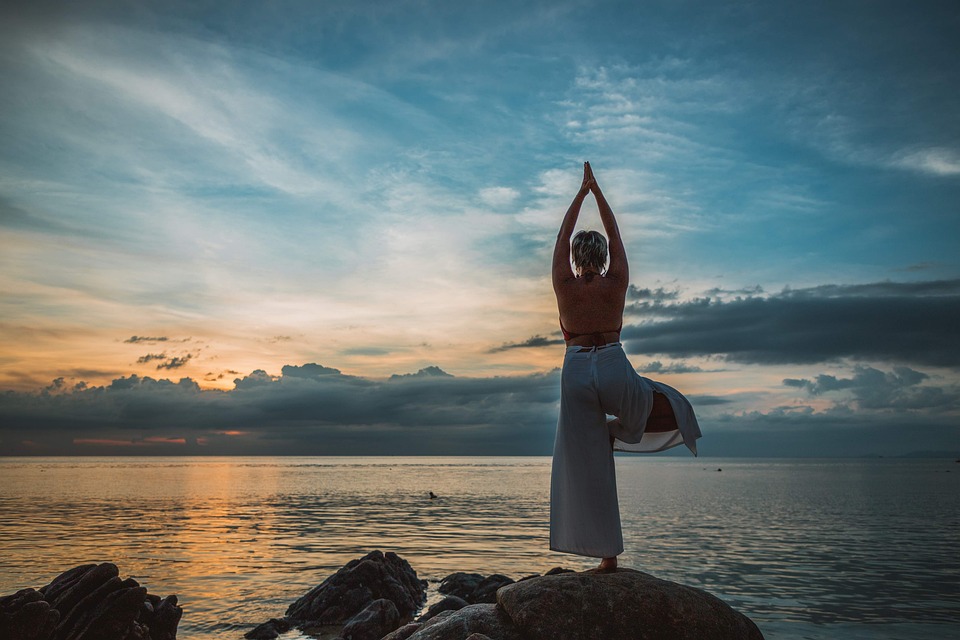 Self-improvement journeys can take many different forms. For some people, it's all about health and wellness, while for others, it's about intellectual stimulation or professional ambition. This might include pushing personal boundaries, challenging ourselves, taking risks, and stepping outside of comfort zones as a way to achieve great things. Keep reading for more ideas from Situational Wellness Concepts.
Score on Self-Care Essentials
Overall self-care is about paying attention to both your physical and mental health needs. Start with a healthy eating routine and a regular exercise regimen. Especially for seniors, even a light regimen can work wonders! If you live in an area with a high walk score, take advantage of your proximity to local shops and eateries. Make it a point to walk around your neighborhood and local park. You can even make it a routine to pick up some locally sourced produce on your walk to bolster your healthy eating habits, too.
You don't have to make all of your changes at once but commit to gradual improvements. For example, go vegan for two meals a week, replace soda with water, and start off with 15 minutes on a treadmill every morning. Easing yourself into new routines can help ensure you're building lifelong habits that will stick.
Pamper Yourself
You don't have to go to a pricey spa every weekend to treat yourself to personal care measures. Turn your bathroom into a spa with fluffy towels, soothing music, and scented bath oils. Treating yourself to high-quality natural and organic/green products like make-up and hair care items allows you to care for yourself while you care for the planet. Add your favorite cup of tea, a good book, and set your phone to do not disturb.
Reduce Your Stress
Stress and anxiety wreak havoc on the way we think, feel, look, and behave. Carve out time for daily meditation or relaxation techniques, get adequate sleep, and cut back on caffeine and alcohol consumption. Start a gratitude journal to help you focus on positive things in life, and learn how to say "no" to others. It's impossible to be all things to others, and when you shortchange yourself, you have nothing left to give. Repeat this phrase: "No" is a complete sentence.
Make Those Wellness Appointments
It's easy to put off preventative healthcare when you feel fine, but regular check-ups can help identify health problems before they get out of control. Connect with your primary care provider for a wellness appointment, get your blood drawn, and make sure you're on top of age-appropriate tests and procedures. You can also make appointments with specialists like chiropractors and acupuncturists to help ease conditions like chronic pain. It will not only help you live a longer, healthier life, it will also give you peace of mind, as well as help you manage chronic conditions.
Your wellness routine should not just include your physical health. Your mental health is just as important, and more likely to get pushed aside for conditions that seem more urgent. Connect with a therapist that will help you to find healthy ways to manage stress and ease the burdens of conditions like depression and anxiety. Many of these resources also offer online support, which makes it easy to find the right professional regardless of where you live.
Head back to School or Find a New Job
If you're feeling burned out in your current role or are interested in pursuing another line of work, now's the time to act! Consider meeting with a career counselor, and think about going back to school and earning an advanced degree. Online educational options allow you to work at your own pace, from the location of your choosing. This allows you to pursue your education while still working and caring for yourself and your family. Seek out accredited programs with competitive tuition rates.
Another option is to look for a job in a field you're already in. Just remember that you'll need to freshen up your resume if it's been a while since you've updated it. Fortunately, putting together a great resume is as simple as hopping online for a few minutes. This free tool, for instance, lets you input all the necessary information into a high-quality template. Then, you can download it and start sending it out.
Do Something New
We never stop growing and evolving as humans, but it can sometimes feel like you're stuck in a rut. Challenge yourself to learn a new skill or take up a new hobby. Enroll in a class at a community or art center, join a hiking group, learn to knit, or seek out fun finds at thrift shops and study how to repurpose them into eclectic decor pieces. According to Mindfulness Muse, new experiences can help you grow in unexpected ways, and you may even make new friends in the process!
Volunteer Your Time
While it might seem counterintuitive to volunteer as a way to care for yourself, Up With People says that giving of yourself in a way that feels meaningful can improve your mood and attitude by helping you feel like you're making a difference in your community. You might even start a volunteer committee at work or in a social or church group as a way to amplify your efforts and involve more people in service to those in need.
Creating the Best You
Stepping outside our comfort zones is not always easy, but broadening our perspectives and taking care of our bodies and minds can help us feel like better versions of ourselves. Start by making wellness appointments and walking around your neighborhood. If you're feeling ambitious, perhaps you'll start a new business or take up a new hobby. These options can introduce us to positive and healthy new ways of living life to its fullest. Start making yourself a priority today.
Note From The Editor:
If you would like to read more information on self-care from this contributor please visit  https://selfcaring.info
Featured image by Pixabay